Happy New Year Minna!

We at Akira SHOCK! Fansubs have a special present for everyone. Thanks to everyones support, we've been around for almost a year now and we want to thank everyone for supporting us! This year has given us a lot of experience and we've had many changes and have improved since we first started.

So, to thank everyone, we'd like to present a special gift to the fandom for the New Year!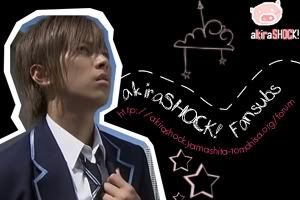 The Akira SHOCK! Forums!



The new and improved AS! Forums! Now open to the public, feel free to browse and post to your hearts content. We have forums for all of the debuted JE groups and you can find and post information, scans, downloads and just about anything else. Remember to check out the rules and enjoy!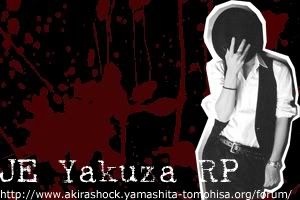 JE Yakuza RPG



Ever wonder what it would be like if your favorite JE boy was a Yakuza gangster? Well now you can! Four Yakuza gangs control Tokyo. A gang in Osaka has its sights centered on Tokyo to take over. Will the other four gangs join forces to stop this or will Tokyo fall into anarchy and chaos?