EITOKICKASS KICKS ASS!!!
We are back, and we bring you what we do best, kick some ass.. Hahahaha...

Chichinpuipui [2008.03.12]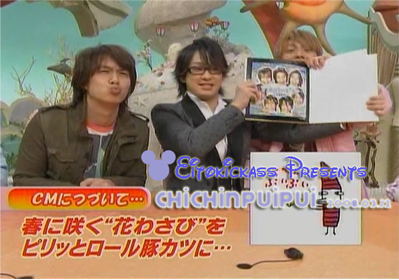 Kick some ass here!
Hi Eighters, Could anyone please share『友よ』? Thank you very much for your cooperation in advance!

Hello! infinitysubs subbed Hitori ni Shinaiyo and Cream Stew MV! We also posted other stuff from the single! Head up to the comm to…

I've scanned the Murakami Shingo pages from June 9th's TV Guide Person. Find them @ my LJ here.