i was organizing my magazines yesterday and found out that i have a double copy of Wink Up - June 2007 edition. i'm selling it for US$12 (without shipping fee). i accept only PayPal.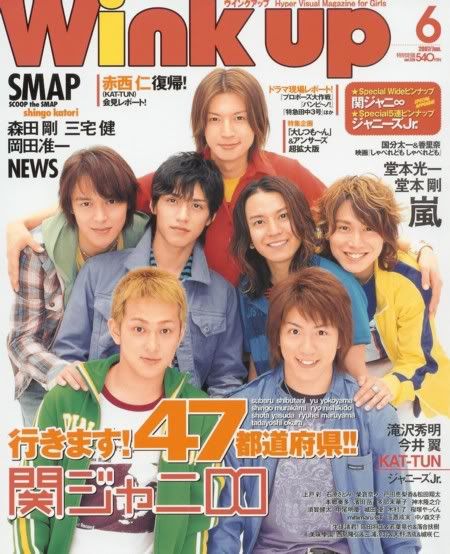 What's inside?

- pullout K8 poster
- topless Eito
- cute NEWS shots
- lovely KT shots; without Jin (sorry!)
- georgeous shots of TxT
- close-up Arashi shots
- Jin's 1-page come-back article
- pretty Toma shot
- also includes Kinki Kids, Okada Junichi, Morita Go, Miyake Ken, HaseJun, Jr. groups
- non-JE: Ueto Aya, Matsuda Shota, Toda Erika, Shirota Yu

Magazine condition
- in perfect condition, as if you just bought it from the magazine stand
- never been opened (since i have 2 copies)
- no folds or anything of the likes
- in plastic wrapping

interested buyers, kindly send me an e-mail at subzero_je12@yahoo.com . will ship anywhere but be reminded that shipping fee will depend on which country you're living. will ship it thru registered mail. please state your lj username & country in your e-mail.

thanks.