Hi guys!

I'm selling brand new copies of The Television Weekly (May31~June6 edition) and The TV Guide (Kanto Limited edition for May31~June6) as a set!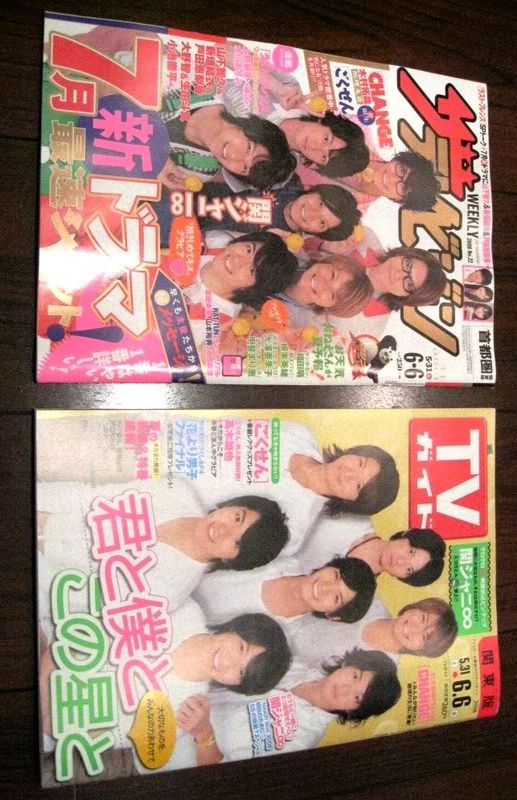 (sorry for the poor quality photo ><")

Price: 15USD + shipping

Shipping to US/Canada/Europe/Australia:
- regular air mail 10USD (no tracking, approx. 5~10days)
- EMS 15USD (with tracking, approx. 3~5days)
- SAL mail 6USD (no tracking, approx. 14 days)

Shipping from Japan :D I can ship to other parts of the world but please ask for shipping!

I accept payment via paypal (in USD).

If you're interested, please email me at winds_air[at]hotmail.com - first come first served!