Okay~ as per </a></b></a>
epicwaters's request~ Have scanned Shiawase Gokko Dec 2007~

And since I'm scanning, so might as well share in the comm~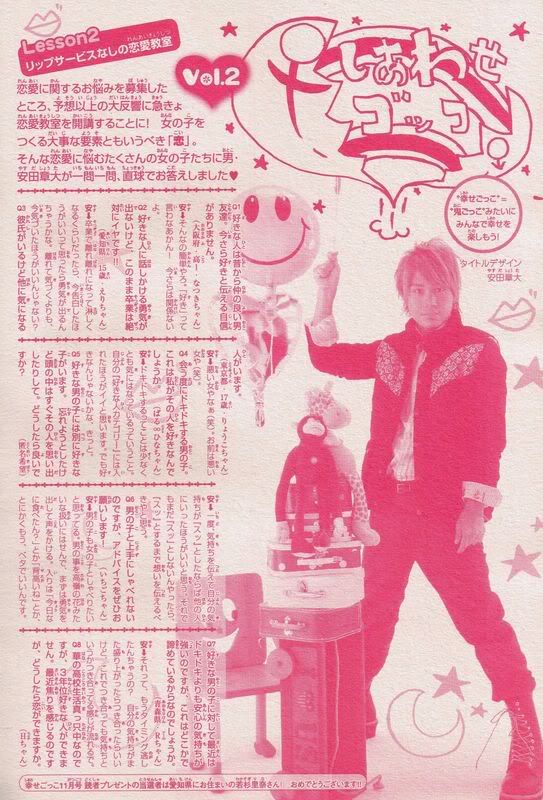 The below are also in Bessatsu Furendo December issue~
** There's a back page on the concert which is too difficult for me to scan.. So give up..
Gomen for the crappy scan.. I tried to join Maru's face in the pics but tink I failed badly..

The problem was that I was using my sis's scanner which is located in a super weird area..
doesn't allow me to open it full and I refuse to tear out the pages from the manga...


Just in case there's some problems viewing the pics.
MF


Link back to
</a></b></a>
epicwaters
's
Shiawase Gokko - 0805, 0806