[honjani]20070228-198-Money Quiz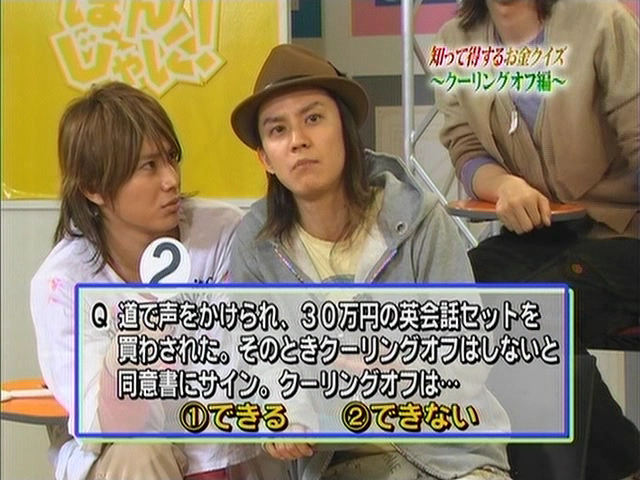 It's make fun of Tacchon day. Yep D:
Megaupload
Sendspace
Comments: I AM NOT SPAMMING. :D Anyways, Subassan is one team, DBRyo one and HinaMaru one. (Yoko absent, either drama or he was sick?) ANYWAYS. Yes, go watch. THE LOOKS THEY SOMETIMES GIVE EACH OTHER...
WHY NOT JUST GO BACKSTAGE AND GET THE ORGY DONE WITH? OR IN FRONT OF CAMERA SINCE WE WON'T MIND.


CREDIT: BAIDU AND MO. IF YOU ARE GONNA REUPLOAD THIS, YOU BETTER CREDIT ME D: MO = PAIN I TELL YOU. PAIN.
SLUTYAYAYAYAYYAYAYAYAYTIIIIIIIIIIIIME:
SIGN UP
OR... K8 won't have anymore orgies D: *insert dramatic music*