[Suka-J]070328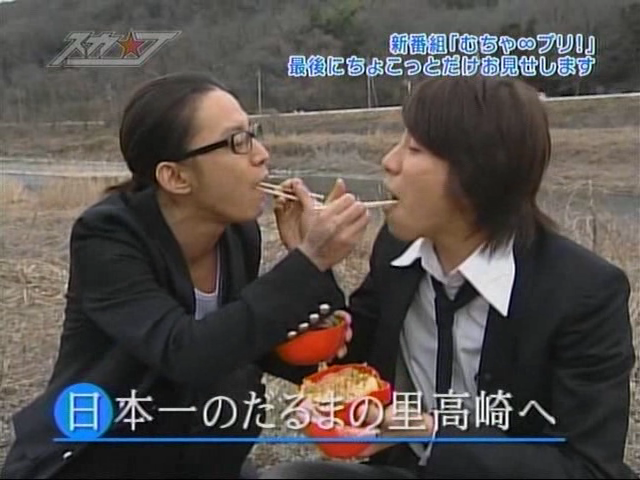 From preview of Mucha-Buri at the end XD
Megaupload
Sendspace
Comments: Not seen yet, just the preview of Mucha-Buri and preview of Zukkoke Otokomichi PV. We'll be dead. SO SHINY. Anyways, it's the LAST Suka-J, as you all know, and well. Yay.
Credit: Baidu, MO and RP *shines*
Hoarslutyayayayaytime:
OMG,
think of the orgies they will have if you sign up.