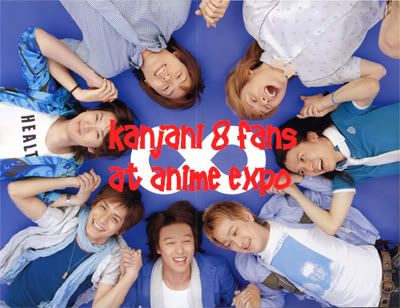 Kanjani 8 Fans at Anime Expo 2007



Are you a Kanjani 8 fan attending Anime Expo 2007 at Long Beach from June 29th to July 2nd?

Are you interested in meeting other Kanjani 8 fans at AX?

Then check out this post where you can exchange information with fellow Kanjani 8 AX attendees!

* Note: This is not a gathering. However, one could be planned later.